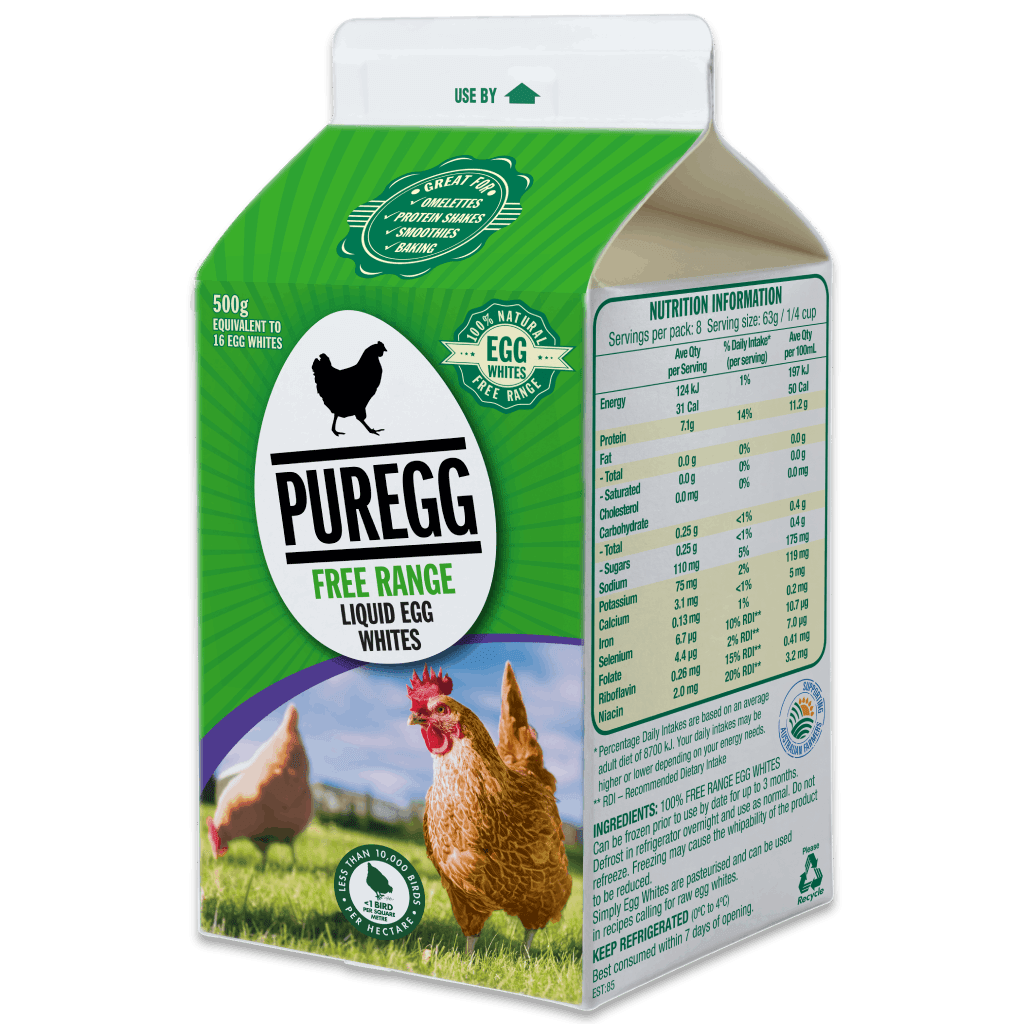 Puregg FREE RANGE Egg Whites
You asked for it, and now its here. We present the newest member of the PUREGG family – FREE RANGE liquid egg whites.
PUREGG FREE RANGE egg whites are made from 100% certified free range egg whites. Our egg whites have absolutely no fat or cholesterol in them and are packed with high quality protein and a source of vitamins and minerals.
PUREGG FREE RANGE egg whites comes in a convenient liquid format that is available in a size that's right for you, 500g cartons which is the equivalent of 16 egg whites. Just open and pour.
PUREGG FREE RANGE egg whites are versatile too. It adds protein and a great frothy texture to your favourite drinks – especially protein shakes or smoothies. You can scramble it up in an omelette, bake with it, or try it in one of our great recipe ideas.
ABOUT FREE RANGE
The free range girls have access to the great outdoors roaming freely, the result? Premium eggs rich in flavour and goodness for you and your family to enjoy. Our free range hens range are less than 10,000 birds per hectare
See our Free Range Certification